LS Industries is one of the many roofing contractors in Lubbock, TX.
The storms of Lubbock are notorious. After every big hail, countless roofs become occupied with busy crews.
The normal peace and quiet is replaced with noisy sounds of reshingling and repairs. It's a busy time for all us contractors.
But it's also a busy time for you, the homeowner.
AND TO BE BLUNT, "BUSY" IS AN UNDERSTATEMENT. REPLACING YOUR ROOF IS A PAIN:
FIRSTLY, YOU'RE WORRIED ABOUT THE POTENTIAL DAMAGE OLD AGE OR A BAD STORM HAS DONE TO YOUR ROOF/HOME.

THEN YOU HAVE TO DEAL WITH THE LOGISTICS. YOU NEED TO FIND SOMEONE TO ASSESS DAMAGES AND GIVE YOU AN ESTIMATE.

AND ON TOP OF ALL THAT, YOU NEED TO SCHEDULE A ROOFING CREW QUICKLY TO MAKE SURE THINGS DON'T GET WORSE.
It's a lot… but there's no getting around it. If you're a homeowner, you probably already know this. A damaged roof poses a HUGE list of problems. 
And unfortunately, your life doesn't stop when your roof needs repairs. You still go to work, run errands, cook dinner, and pick up the kids from school.
We threw together this list of tips to help you survive the chaos. If you're needing a new roof in Lubbock, TX, give our tips below a look-see.
LUBBOCK ROOFING TIP 1: EXAMINE THE HOME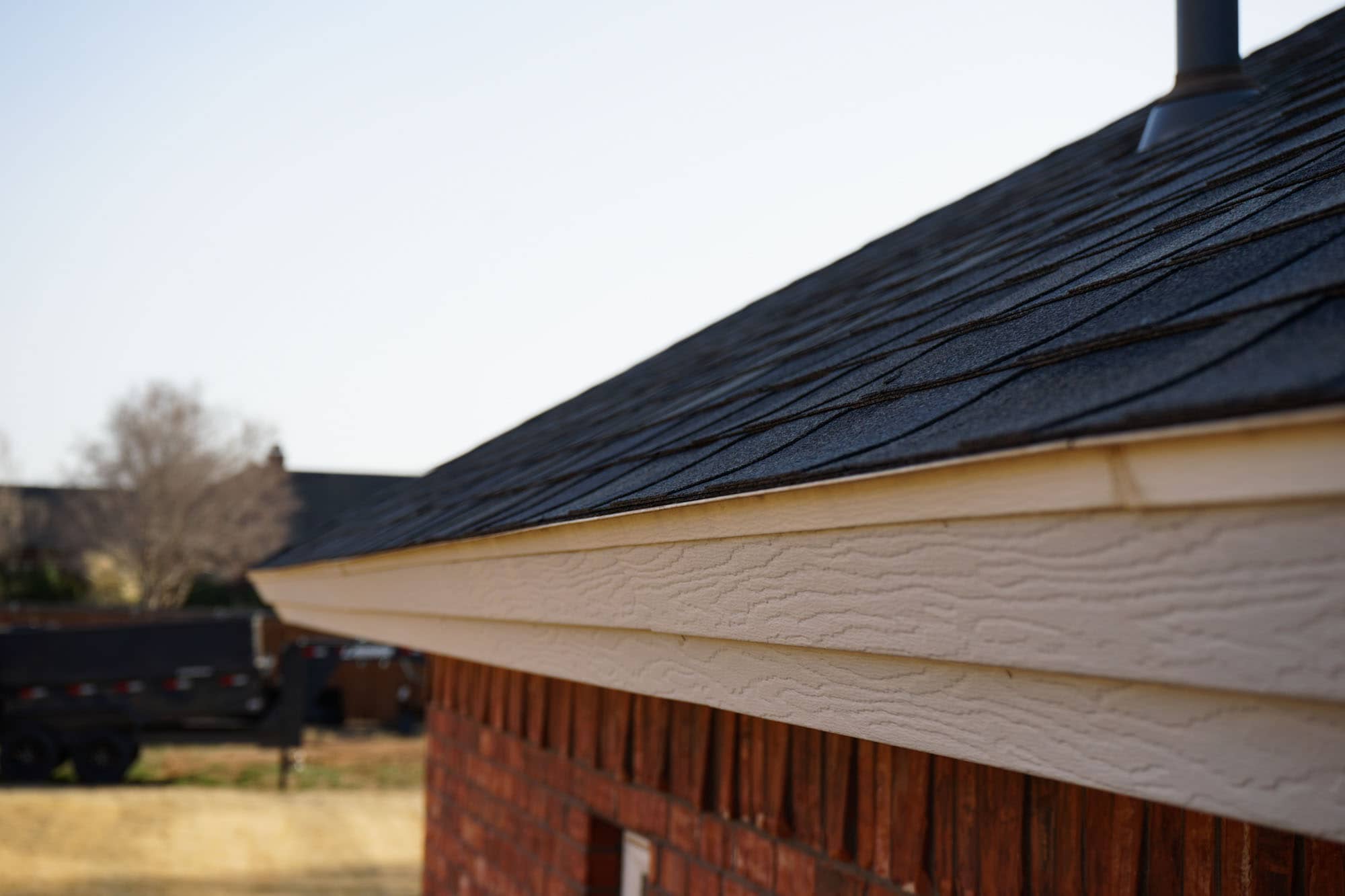 If you're worried that your roof may need some work, make sure to do a thorough examination of home.

Don't worry about the shingles for now. Step one is to determine whether your actual roof (below the shingles) is healthy or in need of repair.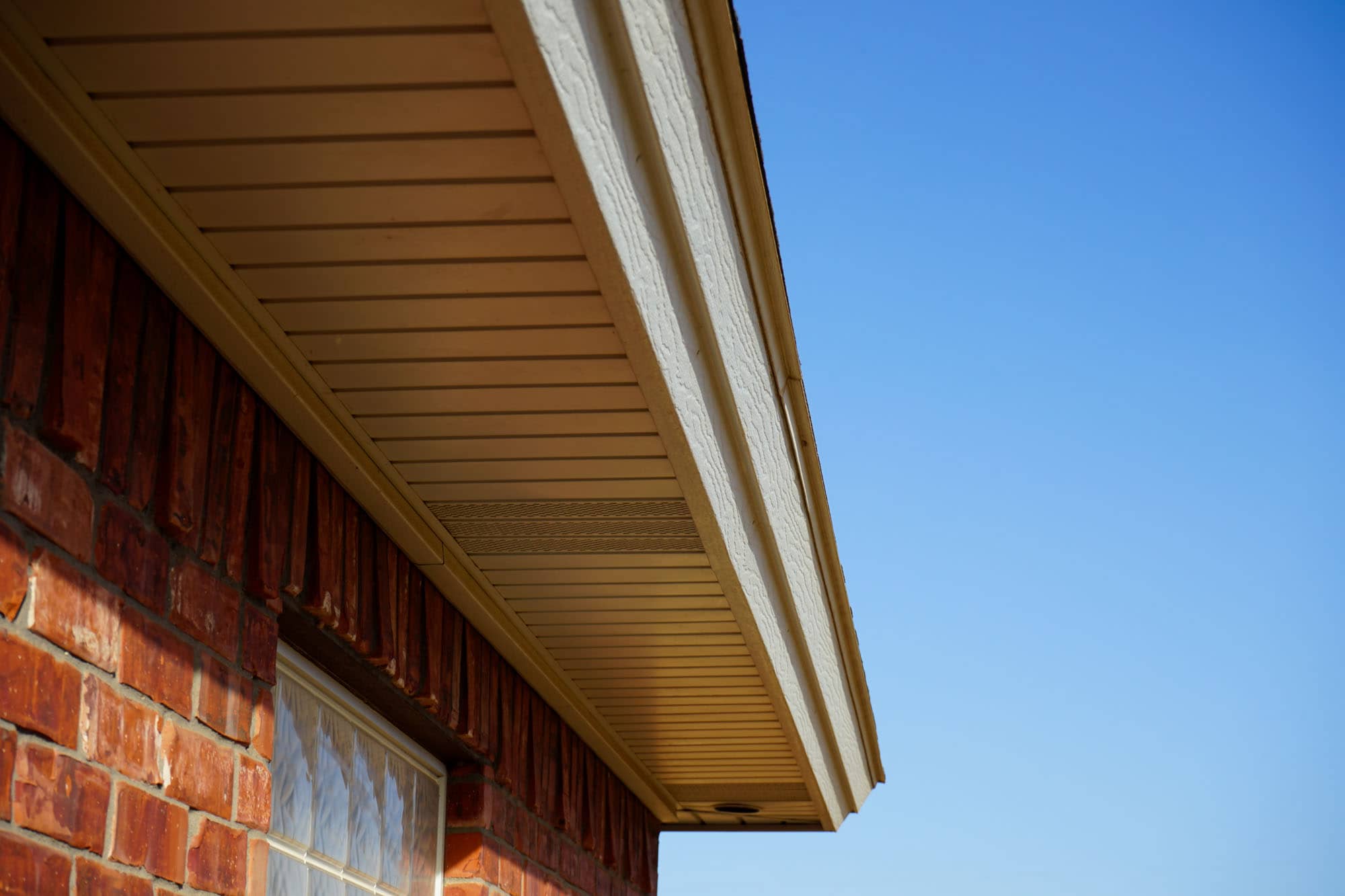 The overhang serves a very important purpose. It provides a mini buffer from the elements, and it serves to protect the house exterior.

If the overhang begins to rot or deteriorate, you usually have time to fix it before the rot creeps inside the house. This is why it's vital to keep an eye out and do routine checks around your home.

You need to look for:

ROTTING:
This is pretty easy to spot. Usually you see some sagging or darker coloration.
However, sometimes rotting can be sneaky. If you have any suspicions but don't know, it's best to call a professional.

EXPOSED WOOD:
Siding, soffit, and/or fascia can become damaged or strip away over time. When this happens, water can sneak into the interior of the roof and cause serious damage.
Flashing is the stuff that works in tandem with your shingles to keep water away from trouble areas. 
It's used on chimneys and walls to prevent water from seeping under the shingles. Good roofers will make sure the flashing is sealed and placed properly.
If you see the flashing jutting out, rusted, or caked with brittle caulking/cement, that may be a sign your roof is in need of repair.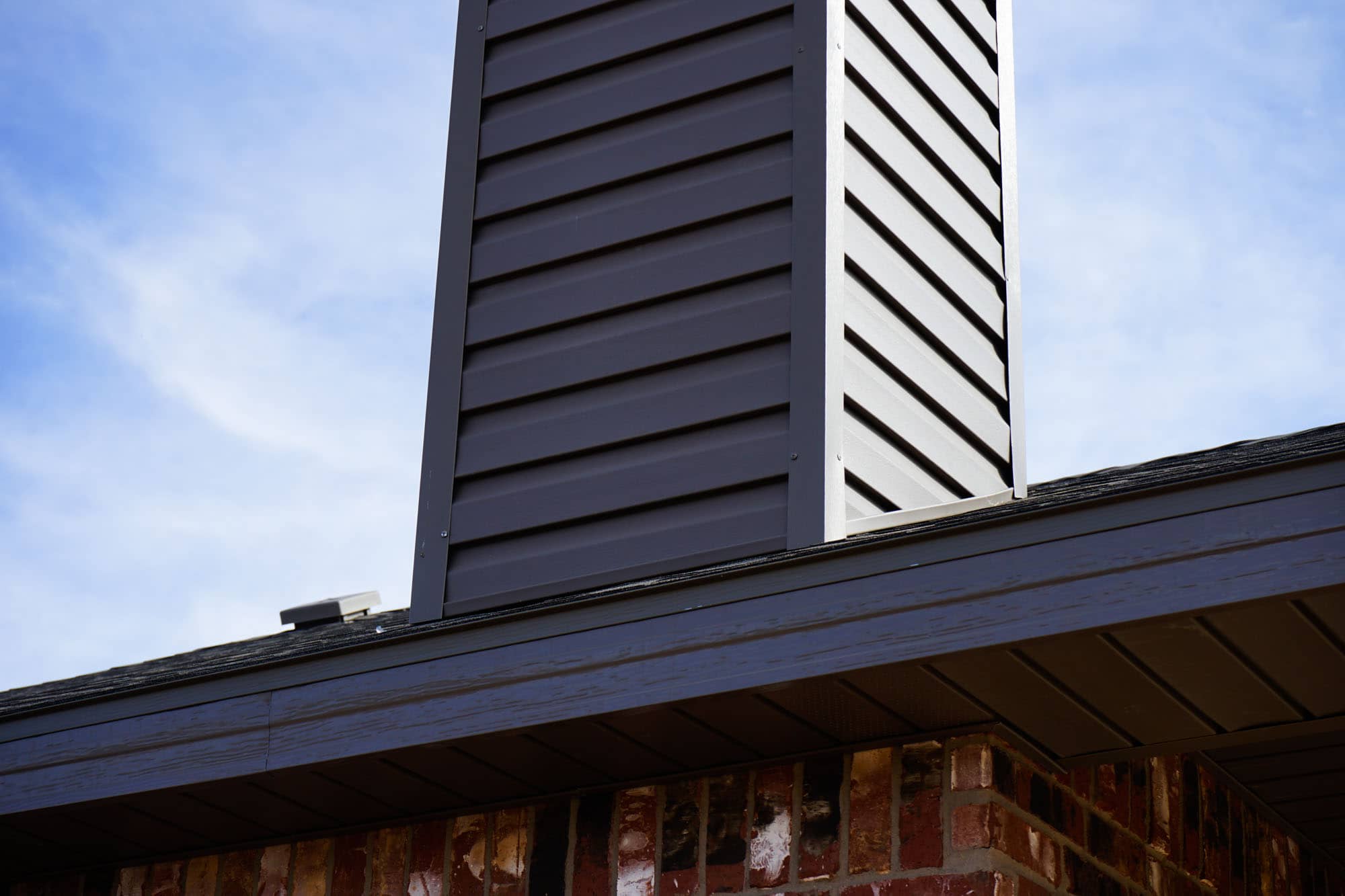 Note:
The flashing on newer houses could be hidden underneath the siding or brick. See the photo above. If you have an older roof, the flashing is much more apparent.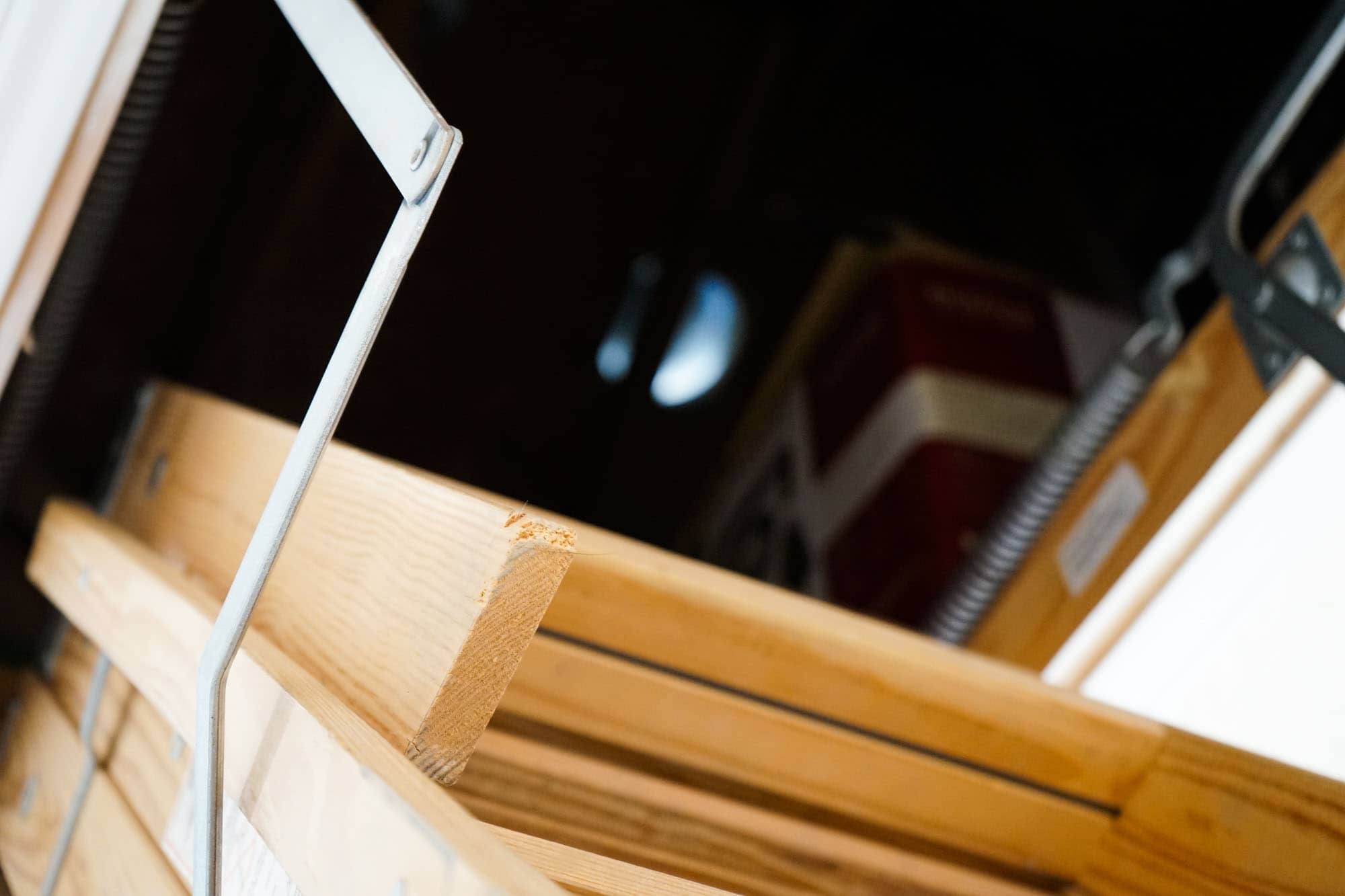 Problems with the roof can sometimes be easy to spot from the attic.
If you go into the attic and see water stains or light coming in from the roof, you probably have an issue on your hands. 
The attic is the brain of your home, and the exterior roof is the skull. You don't want any leaks or cracks… otherwise, you're looking at a MUCH bigger problem in the future.
LUBBOCK ROOFING TIP 2: LOOK CLOSELY AT THE SHINGLES
Now that you've inspected your home, it's time to examine the shingles.
Shingles can simply age and weather over time, or they can become damaged.
HERE'S WHAT YOU NEED TO LOOK OUT FOR:
Cracking

Warping – not flat

Exposed nails

Missing granules

Hail and wind damage

Plant damage
The shingles are like the skin of your house. Make sure they're in good condition so your roof doesn't get damaged beyond repair.
LUBBOCK ROOFING TIP 3: KNOW THE FACTS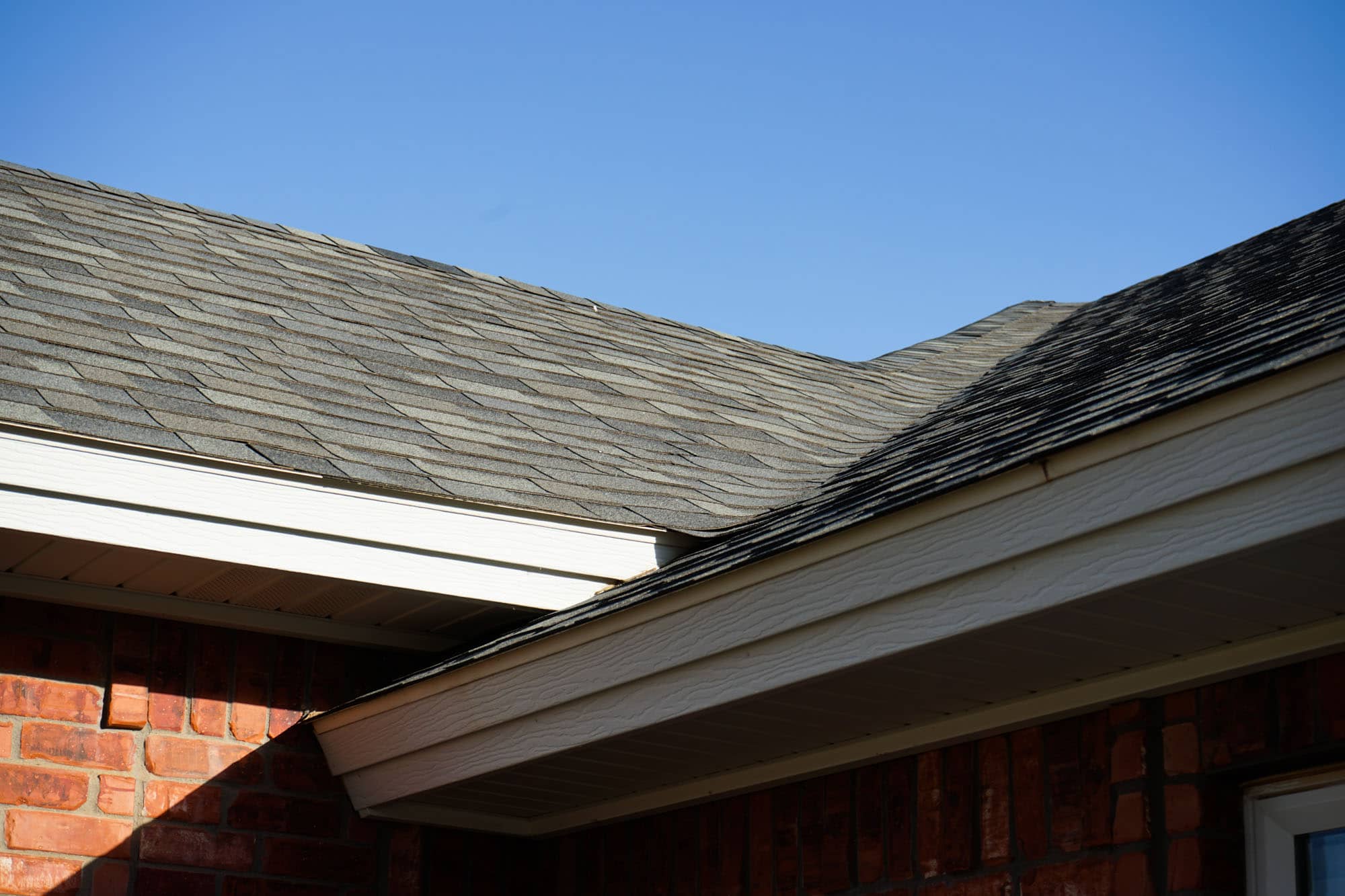 "WHEN WAS YOUR ROOF LAST RESHINGLED?"
"WHAT'S THE HISTORY OF YOUR ROOF?"

You'll need to ask these questions.
You'll usually need the roof reshingled every 20-30 years. However, if it has hail/storm damage, you'll probably want to get things fixed asap.
DON'T BE AFRAID TO SCHEDULE A ROOF ESTIMATE.

Our estimates are FREE – and we'd be happy to check out your home! Even if you're unsure about the condition of your roof, you're always welcome to give us a call. 
We hope this checklist gave you some things to think about. 
If you ever need anything, you know where to find us!